Local Resources
Child birth and Lamaze classes are offered at both Magee-Women's Hospital and Allegheny Health Network's multiple locations throughout the region. They can help you learn about and prepare for labor, delivery and postpartum care as well as extras like child safety and preparing siblings for the new arrival.
Healthy Start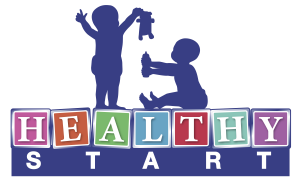 Prenatal and Postpartum Doula Services
COVID-19 Doula Program – A doula provides individual support for a mom surrounding her pregnancy, delivery, and postpartum period. The COVID-19 Doula Program was launched in response to the safety and preventive measures put in place by hospitals that limited the number of support people a mother could take into labor with her during the pandemic. Mothers enrolled in the program are assigned a doula, who will educate and support them during pregnancy and as they get closer to their due date. The program provides an iPad on loan to moms as needed, to take with them into the hospital so their doula can support them virtually. Program doulas are equipped with PPE so that they can support moms in-person when necessary, but primarily use the iPads to help mothers understand their rights and their options when delivering.
Postpartum Doula Program – The Postpartum Doula Program connects mothers with a doula that provides in-home support for mothers after returning home from delivering their baby.  Postpartum doula care is focused on mom's well-being and can include support with breastfeeding, help in managing the household and caring for other children while recovering from delivery, and providing care and check-ins for a mother's mental and physical health. 
---
Maya Organization
The MAYA Organization is a Pittsburgh women's health provider that offers prenatal classes, postpartum support groups, breastfeeding support, diapers or car seats, and doulas to help you through childbirth. Classes are free throughout your pregnancy and for one year after. Participating in classes makes you eligible for infant equipment, furniture and supplies.
Learn more
The Office on Women's Health, part of the U.S. Department of Health and Human Services, has compiled information on everything from choosing a doctor to managing triplets.