Depression during and after pregnancy is common and treatable. Many women experience the "baby blues" which describes mild mood changes and feelings of worry, unhappiness, and exhaustion during the first 2 weeks after having a baby.  If these feelings last longer than 2 weeks, it is important to seek treatment as soon as possible by talking to your health care provider or contacting the local resources below.  Also check out Postpartum Support International who can provide tips to help your partner understand and support you through this difficult time.
Local Resources
Allegheny Health Network

The Alexis Joy D'Achille Center for Perinatal Mental Health Center offers a mother-baby intensive outpatient program throughout pregnancy and for a year postpartum to strengthen the bond between mother and baby and increase maternal self-confidence. For more information call (412) 578-4030  or (412) 526-9520 to make a new patient appointment.
UPMC Magee-Womens Hospital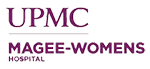 Magee Hospital's Behavioral Health Service are designed to meet the needs of women in pregnancy, postpartum, and mid- and late-life. Contact Magee-Womens Behavioral Health Services at 412-641-1238.
Healthy Start Moving Beyond Depression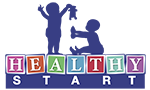 Healthy Start offers the Moving Beyond Depression (MBD) in-home program for mothers experiencing perinatal depression.  Moms in the MBD program receive 15 weekly therapy sessions to build coping skills to combat depression. Women can enter this program prenatally, or postpartum, via referral. Eligibility is determined via a screening process.