Finding high quality childcare that works best for you, your child, and family doesn't need to be a lengthy, stressful process.  In Allegheny County the local ELRC is ready to assist you with finding quality childcare or financial aid to enroll. Contact ELRC Region 5 below.
Navigating Early Childhood Education and Care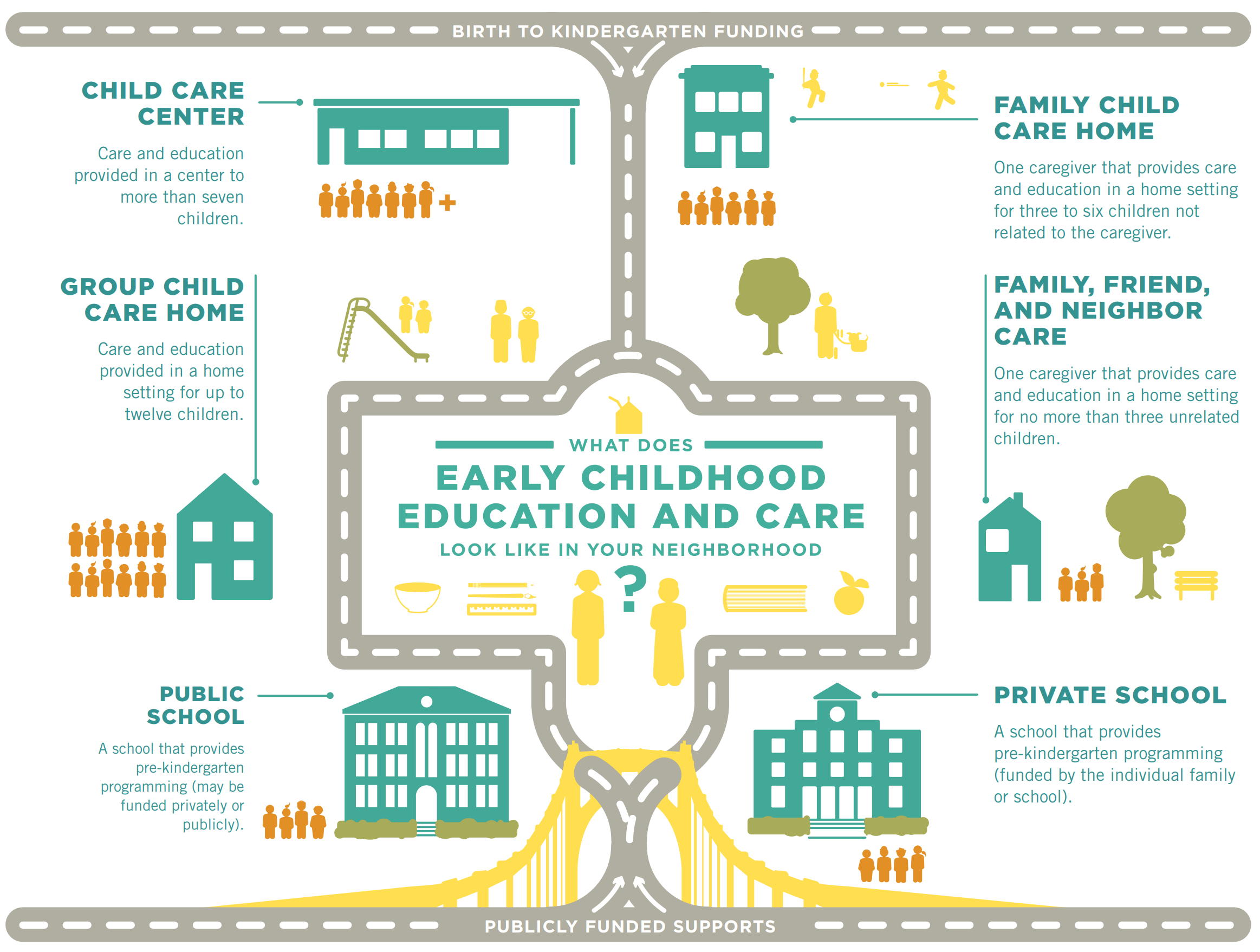 There are many different types of early childhood education and care settings to choose from. From child care centers to care in a home setting this graphic can help you better understand each type of setting so that you can make the best-informed decision for your family.
Birth to Kindergarten Supports
Contact the ELRC
Hours of Operation
Monday-Friday 8:00 a.m.–5:00 p.m.
Toll-free phone 1.888.340.3572
Phone 412.350.3577
Fax 412.350.3575